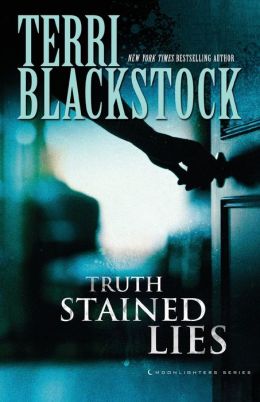 When truth doesn't make sense, will lies prevail? Cathy Cramer is a former lawyer and investigative blogger who writes commentary on high-profile homicides. When she finds a threatening note warning her that she's about to experience the same kind of judgment and speculation that she dishes out in her blog, Cathy writes it off as mischief . . . until her brother's wife is murdered and all the 'facts' point to him. The killer has staged the crime to make the truth too far-fetched to believe. Working to solve the murder and clear her brother's name, Cathy and her two sisters, Holly and Juliet, moonlight as part-time private investigators. Juliet, a stay-at-home mom of two boys, and Holly, a scattered ne'er-do-well who drives a taxi, put aside their fear to hunt down the real killer. Stakes rise when their brother's grieving five-year-old son is kidnapped. As police focus on the wrong set of clues, the three sisters and their battered detective friend are the only hope for solving this bizarre crime, saving the child, and freeing their brother.
Not too many Christian authors can pull off a tasteful suspense mystery novel. Terri Blackstock sure can. Murder, blogging, mystery, suspense, and a family come together. Each walking a different path, realistic and complex yet, each one is finding that God is still there in all this darkness.
I liked the characters in this novel. The sister are fun and yet so different from each other. Each person in this novel is on different ends with their relationship with the Lord. All three sisters struggling with the death of their sister in law and the evidence is pointing to their brother.
Even though I had an idea of who committed the murder pretty early on it was still a good book. I am eagerly waiting for next novel in this series.
Thanks Terri for another wonderful novel. It has been awhile since you have had any new novels out and you out did yourself on this one.
Disclosure of Material Connection: Booksneeze-Thomas Nelson Publishers provided me this Book free as part of their book review bloggers program. I was not required to write a positive review. The opinions I have expressed are my own.