Are you familiar with the The Old Schoolhouse Magazine? Of course you are if you homeschool. They created a comprehensive online learning homeschool resource called, SchoolhouseTeachers.com.
My family received the, "Yearly Membership Option" for the purpose of this review.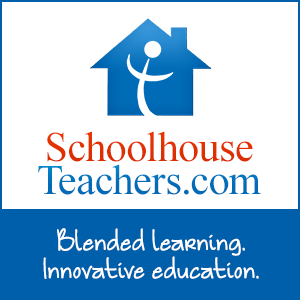 The best part is that it is parent-led education that lets you choose what you teach your children with the core of the program being a Christian curriculum.

All grades are covered so if you are teaching Pre-K, elementary, middle school, or high school SchoolhouseTeachers.com. has you covered with every subject plus more.
You get a lot for your money with the "Yearly Membership Option" of $139.99. This is a good subscription to add to your homeschool budget as they are always updating their online school. They have a few other options that you can bundle together also. You really get a lot of extras included in your membership. Okay, I am going to say it again you really get a lot for your money and with all the curriculum and extras it makes it so affordable.
Let me tell you I was amazed at all of the information and resources available. Then, I felt a little overwhelmed. I decided to start with the site tour videos up on the tab bar. I am glad I did as it really helped me out of my daze to take it all in.
After I educated myself with SchoolhouseTeachers.com I looked into an area that would be helpful to my family. One click and I was in the Pre-K/Elementary area which is in plain view on the tabs at the top of the website. This area covers subjects like art, classic history, math, music, and home economics. That is just a brief list of the subjects you can choose from.
What have I done with SchoolhouseTeacher.com to enhance our homeschool?


The first thing I noticed was the Animated Books. Having a child with special needs this was the first lesson I did with my daughter. Reading is a big struggle for her. Having an animated book helps to build up her confidence. I was very excited to see this feature in SchoolhouseTeachers.com. My daughter has been very pleased with the animated books!
Next stop was a subject that is dear to me and something I am familiar with-Hebrew. They have a Hebrew section called, "Hands on Hebrew". I wanted to see if it was something that would further my kids Hebrew studies. I was delighted with the quality of material. My kids enjoyed the videos and printouts. They also learned some new vocabulary words that they haven't been exposed to. If Hebrew isn't a foreign language your interested in teaching your kiddos don't worry they have Spanish and French available.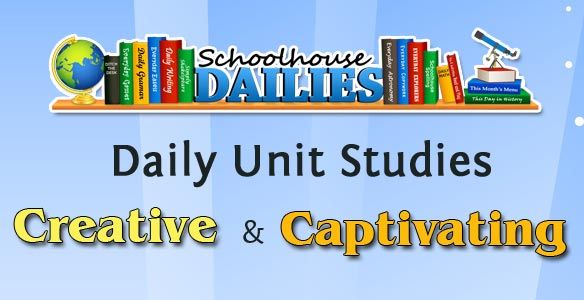 One of my favorite areas was the Dailies. It was like adding a little splash of water to our routine. It was a nice way to break up our routine and to add something I wouldn't of added into our daily routine.
I added art using the Dailies. We went off the theme of the holiday suggestion. We just changed it to Hanukkah instead of Christmas for our drawing. I also added some areas in subjects that needed some extra attention. It was as easy as point, click, teach!
I can't forget to tell you how excited I was about the planners that you can download with your membership. They are awesome planners. You have several to choose from. I downloaded the special needs planner. This planner has a neat selection of task cards you can print out and use to make daily routine for those kiddos who need a visual reminder for getting dressed, brushing teeth, and a chore chart. That's just the tip of the ice berg with this planner. It's loaded with all kinds of helpful things to keep you on track.
I was very surprised and delighted with the teachers they have listed on SchoolhouseTeachers.com. Names like Terri Johnston of Knowledge Quest for geography. Another name you may notice is Kim Kautzer of WriteShop for daily writing. That's just the short list. That says a lot to me and shows that they have put a lot of effort into SchoolhouseTeachers.com to make it an outstanding website and expert teachers.
My Final Thoughts:
There are a lot of great resources for every homeschool family no matter what your teaching style is. You could easily use this as a base curriculum, supplement your current curriculum, or during the summer months to keep those brains active. Or those days you feel a little homeschool burnout. Pull up SchoolhouseTeachers.com to spice up your lessons a bit! I know I need change from time to time. If I need it then I know my kids need it that much more.
The only drawback that I see with using SchoolhouseTeachers.com is ink and printing out some of the worksheets. You could make it work in my opinion by pulling it up on your computer or iPad and having the kids use a notebook instead of printing the pages or print everything in draft and not use your color ink. I know in my house ink and paper is something we try to conserve as much as possible. Really that is minor compared to the benefits your family will reap with this on-line school resource. You will just have to check it out yourself. I think you will be pleasantly surprised at what you see.
Facebook: https://www.facebook.com/theoldschoolhouse
Twitter: https://twitter.com/TOSMag
Google+: https://plus.google.com/u/0/118111005169451277551/posts
Pinterest: http://www.pinterest.com/tosmag/