I have had the pleasure of reviewing Spelling You See: Americana (Level D) with the Schoolhouse Crew Review team. This is another amazing curriculum by Demme Learning which includes a well-known math curriculum: "Math-U- See".

Spelling You See: Americana (LevelD) is a unique spelling program that is designed to have students develop spelling skills naturally.

It doesn't focus on word list, spelling test, grade level, or memorizing rules. You are probably wondering how the student learns to spell with Spelling You See? Students will do daily activities that include writing, reading, speaking, and listening. The daily activities are around 10-15 minutes. Each core activity includes chunking, copywork, and dictation. There are 36 weekly lessons with each lesson divided into five parts. Lessons A through E would be your weekly work.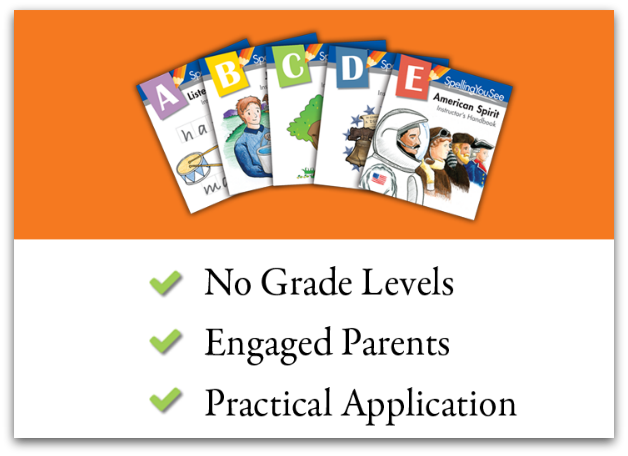 1. Preliterate-before a child can read, writes, or spells. They learn fundamentals about language.
2. Phonetic-As children start to learn language they learn phonemic awareness.
3. Skill Development-This level can take years but they learn spelling patterns and vocabulary.
4. Word Extension- Prefixes and Suffixes and more complex spelling.
5. Derivational Constancy- This is where they will start to learn word roots.
How did I use Spelling You See in my homeschool?
Little Man did one lesson every day. On the first day we would read the passage together and go over the directions. I then had him read the passage to me. We would then find and highlight all the chunks in the passage. Little Man then wrote out the passage and marked his own chunks in the passage.
The second and third day are similar to the first day. We set our timer for ten minutes. Little Man was able to finish the copy work and find and highlight all of his chunks in ten minutes or less. Afterwards I also went over each chunk sound with him to make sure he understood the lesson. He was able to catch onto the concept quickly. Much to this mom's delight.
On the fourth day of the week is when the lesson change. This is the first dictation in which Little Man was able to ask for help if he needed. I read the story from the week's lesson to him and he has to write it down for me without seeing the story.
The final day is what Little Man dubbed, "Hangman Day"! This final day is when I read the story to him and he has to write and highlight the passage without asking for help. Afterwards we went over his work and talked about any issues we found. For some reason Little Man made a hangman for everyone he missed.
As the lesson progressed weekly the chunks that he highlighted increased. It starts with just vowel chunks. Then it adds in other components such as constant chunks, bossy r chunks, tricky y guy chunks, and so on.
What do I think of Spelling You See?
I have to say I was amazingly surprised with it. I wasn't so sure at first about chunking and dictation for spelling. It was a new concept for Little Man and me. The bottom line is that Little Man's spelling did improve during the course of this review. Writing down the passage and then highlighting the chunks did seem to imprint on his memory and in turn help his spelling.
We liked the passages that each week focused on. They were bite size bits of history. My family loves history and can't seem to get enough of it. The stories alone make Spelling You See a unique spelling program.
Spelling You See is what I like to call, "an open and go curriculum" in other words I can open the book and go with it. No planning on my part. I just need to make sure to have a sharp pencil and the colored pencils ready. I really love open and go curriculums!
The teacher's manual is easy to follow. It guides you clearly through each lesson. There is an answer key and glossary in the back of the manual.
Some days Little Man didn't want to write. After we started the work he was fine with it. The stories and writing is really not a whole lot. It's a short paragraph for each day's lesson.
This is not a curriculum that would work for my daughter. The handwriting would be too much for her. First of all it would take her more than 10 minutes to do. She wouldn't like it if we dragged out a lesson for more than a couple of day. Bug's situation is different as too much writing causes her pain. Honestly it isn't a lot of handwriting.
If you're stuck on spelling list, spelling test and grade level for spelling then this may not be your cup of tea.
My recommendation is to be adventurous and try something new for spelling. Break away from those spelling list! SpellingYou See might surprise you just as much as it did me. It just may be what your child needs for spelling. I get stuck in my ways and sometimes forget that my children get opportunities to learn in new ways that I couldn't have imaged.
Spelling You See Social Media Links:
https://www.facebook.com/SpellingYouSee
https://twitter.com/spellingyousee