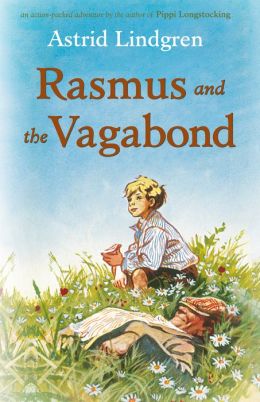 After running away from an orphanage, nine-year-old Rasmus finds the world a cold and unfriendly place until he befriends an extraordinary tramp called Paradise Oscar. Together they meet more adventure than they ever imagined, solve a mystery, and catch the culprits. Reassume dreams of finding a family and a home someday. But when he does, will he be able to part with his new friend and life on the road?
Astrid Lindgren, the creator of Pippi Longstocking, Emil, and dozens of other world-famous characters, has thrilled three generations of children with her storytelling. She is the only children's author with a literary prize, a theme park, a museum, a satellite, and a minor planet named in her honor. (After this last honor, she suggested changing her name to "Asteroid Lindgren.") A jury appointed by Swedish Radio's Culture Department to elect the "Author of the Millennium" voted Astrid Lindgren second after William Shakespeare. She was awarded the Hans Christian Andersen Medal and heaps of other awards and honors.
When I saw the title of this book up for review I had to look twice. I remembered reading this book as a kid several times. Somehow I had almost forgotten about this heartwarming story! It was like walking down memory lane being snuggled up on the sofa in my childhood home. It's just one of the stories that stand out above the rest from my childhood. I read this story countless times.
Rasmus is an ornery boy that runs away from an orphanage. He meets a vagabond named Oscar. The adventures that they have will make you smile, laugh, and cheer both of them on. All the characters are realistic and so enduring.
This is truly a classic that will capture your heart. This story is for both children an adult alike. This is such a well written story that will keep you turning the pages. I am not going to give away the plot of the story just in case you are not familiar with it.
I look forward to sharing this story with my kids in the future.
This book has been provided to me by Flybye Promotions free of charge and in no way was I asked to give a positive review. The opinions I have expressed are my own.
I am disclosing this in accordance with the Federal Trade Commission's 16 CFR, Part 255. All links were current when posted