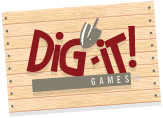 Mayan Mysteries (Online Game)
This is intended for 5 th through 9 th grades. This is an online game for your PC or laptop. You are transported back in time to find Ladrone and the mythical city of Ich'aak. You are an archaeologist exploring the Ancient Mayan culture. You have to navigate yourself through puzzles, maps, calendars, pyramids, ancient Mayan games, Mayan math concepts, and much more. You get to find out about the Mayan culture by reading snippets and comics about the Mayan civilization.
You play a variety of games or challenges throughout answering multiple choice questions and solving different types of problems along the way.
There are 8 Mayan cities to discover throughout this game. There are several puzzles to figure out. While you are stopping the looters you are learning about the Mayan culture and the history of this ancient civilization.
Little Man had to locate several countries in South America.

I downloaded this on my desktop PC and Little Man who is 9 played with Mayan Mysteries several times throughout the week. He enjoyed playing and even got stuck several times with some of the games. They had us stumped at times and we had to think to solve some of the mysteries. That is a good thing as being able to solve a mystery easily is no fun. Little Man enjoyed playing Mayan Mysteries and what he called the, "digging challenges". He is actually a bit younger than what they recommended.
Overall, he did well with the problems. Like I said, he did get stumped a few times. He had the skills to do the reading to help solve the problems throughout the game.
This is an App for your iPad that can be downloaded at the iTunes store. This is also meant for 5 th through 9 th grades. I assigned my 12 year old Bug to the task of playing Roman Town (iOS App).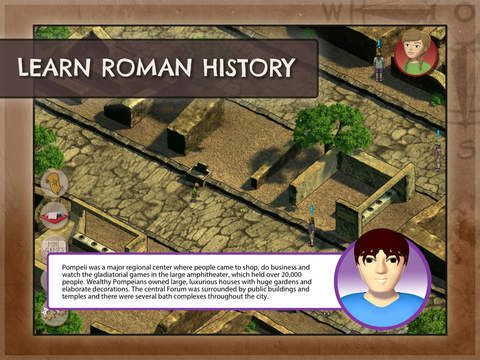 She loves history and problem solving. The game uses several skills in strategic thinking, memory, math, logic, and much more. You play ancient Roman games and learn about the day to day life of the Roman culture.
Several mini games throughout to keep you busy like identifying an artifact, Calculi, Roman Numerals, Concentration, Pipes, Dots and Boxes, Knucklebones, Code Breakers, and Mazes. They are lots of fun.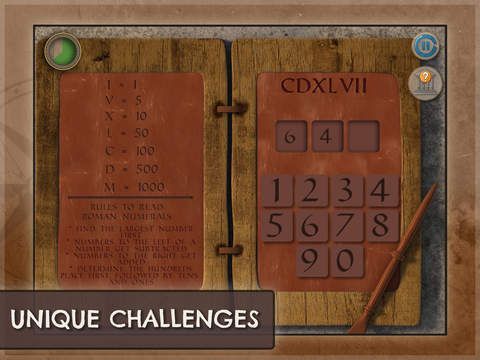 Bug enjoyed all the games overall. Bug has several learning challenges and lots of things can be challenging for her. She doesn't give up easily. She was frustrated beyond reasoning with the Roman Numerals. You have to translate the Roman Numerals into our current number system. It was timed and that is when she got extremely frustrated. Just when she figured it out it would go on to another problem. She was pretty upset that she couldn't get pass any of Roman Numerals.
My Overall Thoughts of Dig-It! Games
I love history and learning about Ancient Civilizations. I like that my kids are exposed to it in an interactive format. My kids seem to really soak it all in like a sponge when they get to play and learn at the same time.
I would of love to have some kind of feedback on how well my kids did on several of the levels of learning. I wasn't sure if they got some concepts or if they just got lucky figuring it out. I would love to see a weekly report to track each area. I am still very pleased with everything I just like to see if they are learning concepts and improving along the way.
My kids gave Dig-It! Games an A+ and will continue to play both games until they solve the mystery.
Don't forget to stop by and see what others with the TOS Crew have to say about Dig-It! Games!
Social Media:
https://www.facebook.com/DigItGames
https://twitter.com/digitgames
https://www.youtube.com/user/digitgames