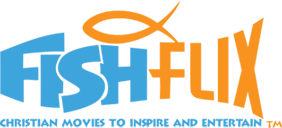 We have had a recent family movie night at our house

.

T

hanks to FishFlix.com. We popped some popcorn and snuggled on the couch to watch

a movie

. FishFlix.com was generous to give my family a physical copy of Woodlawn DVD to enjoy.
FishFlix.com is a Christian movie company that is family owned. They offer a whole array of wholesome movies. They have a large selection of movies from biographies, documentaries, children movies, historical, science education, and movies just for fun.

They offer thousands of faith based DVDs and Blu-rays for everyone's liking. I almost forgot to mention that they even have some of those classical movies that are always fun to share with your kids.
FishFlix.com also offers very affordable prices and even affordable shipping cost. I think you will be surprised with their selections and prices.
Woodlawn is based off a true story. After a decade of the Civil Rights movement Dr. Martin Luther King Jr. has passionately made appeals about the

discrimination

against blacks and it being illegal.
Birmingham, Alabama in the deep south in 1973, 10 years after Dr. Kings famous Birmingham campaigning. The tensions are still high despite the compulsory integration of blacks and whites in schools are still highly controversial. Riots have plagued Birmingham, Alabama.
Woodlawn is a highschool with over 2,500 white students. Now 500 black students are being bused in from the poorest neighborhoods. The tensions are high. Racial animosity is extreme and causing fights that are even sending one another to the hospital. Even the teachers are not comfortable with one another.
Then you have a football team with a bunch of football players who don't like one another due to the color of their skin. That is no way to create unity in teammates who are supposed to work together to win the game.
Coach Tandy Geralds is determined to bring the Woodlawn Colonels together despite the differences. After a riot in the school a sports chaplain shows up after an early attempt with Coach Geralds goes south. The coach gives him 5 minutes to speak with the team. Something incredible happens when Hank speaks to the team. The entire football team accepts Jesus as their Savior. Eventually, the Coach accepts Jesus as his Savior.
The team shows the world that their skin color doesn't matter in Jesus. An amazing highschool football comes together. This leads to the largest football game ever played in a city torn apart by riots. One of the players is Tony Curtis Nathan who becomes a superstar an goes on to became an NFL player.
The film is 2+ hours long. They have a Bonus Features that include:
The True Story of Woodlawn
Behind the Scenes Clips Featuring Jon Voight, Sean Astin, Caleb Castille and Sherri Shepherd. The movie is rated PG.
My whole family watched this movie together. It had a strong message about unity and love that can only be found in Jesus.
My kids are familiar with racism due to Jewish friends with the Holocaust. My kids don't look at skin color as being different. What surprised my kids is that this happened in America. We had a good discussion afterwards and the days following.
This was a good movie with a very powerful message. I would recommend this movie.
Social Media:
You can enter to win a 5-pack movie prize kit. All you need to do is join FishFlix.com email list.
Stop by the other blogs from the Crew members. We have a variety of movies we watched from FishFlix.com