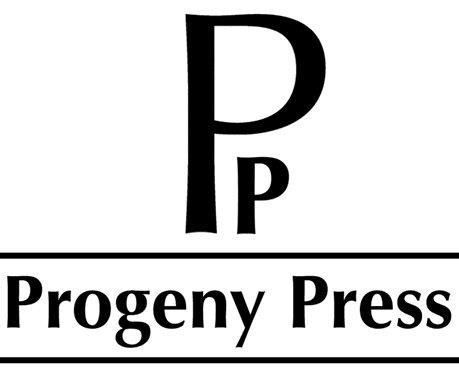 I was excited to use Progeny Press for the first time ever after hearing so much about them. My family loves books and I love being able to explore deeper into the books with my kids. We received
The Sword in the Tree E-Guide. This is intended for upper elementary grades 4-6.
The Sword in the Tree E-Guide comes as a download PDF Study Guide that you can save to your computer and it
opened in Adobe Reader 9.
The Study Guide and the Answer Key came in two separate files.
The Sword in the Tree
book has 14 chapters. There are actually two ways to use the study guide. One you can print it out for your kids. The second option is that you can have your kids type in your answers directly into the guide.
I have to admit that I debated which way to do with Little Man. He always needs extra handwriting practice and he really doesn't care to write that much like most typical 10 year old boys. We had a bit of a different situation when this review came available. Little Man literally just finished

The Sword in the Tree

book the week before we knew what the choices would be available for this review. I decided to let him type in the answers since that isn't something he gets to do very often. I thought it would be a good way for him to review the book and do something different.
Progeny Press recommends for their literature guides that you have a dictionary, thesaurus, and a Bible. Progeny Press uses the NIV translation of the Bible. You can use any translation of the Bible you prefer with the study guide. Also, they recommend a topical Bible or a Bible with a concordance. If you don't have a good set of encyclopedias you will want to have access to the internet.
The Sword in the Tree E-Guide has 42 pages.
When I started reading the study guide and the, "Note to the Instructor" I found that they recommended that the student pre-read the book first. That was different in a study guide for me. They recommend that you work on one study guide page per day.
The Sword in the Tree E-Guide starts out with a synopsis which was a good overview for Little Man. The next section gives you a bit of information about the books author's which I like and I had to laugh when my son got excited with some of the other books that Clyde Robert Bulla have written. He recognized that he has read several of his books.
There is so much to do with literature guides and I like it when they give a few ideas in the, "Ideas for PreReading Activities" this is a fun way to make it more hands on. Little Man wasn't interested in doing any this time around. Some of the suggestions are learning about the oak tree and a few suggestions are available to choose from. They have some suggestions for coloring books about books of arms, armor, and knights. What is a knight story without a grand castle? They have a suggestion their also on learning about castles.
The Study Guide is broken down in 5 sections for the book chapters and followed by an overview. The Study Guide it is filled with all kinds of learning tools. Some grammar is pointed out in the study guide.
Each of the five sections includes several questions about the chapter which is a great way to gage your kid's compression of the book.
Answer Key for The Sword in the Tree E-Guide is 5 pages and is broken down by chapter chunks like the study guide. It's basic and to the point. It's also very helpful to check your kids work.
How did I use The Sword in the Tree E-Guide in my homeschool?
Since Little Man who is 10 had already completed the book prior we were able to jump right into the study guide. I worked alongside with him with the study guide. He wasn't use to doing a study guide after he read the book and was a bit worried he would forget parts of the story. He did great and I think it was due to the fact that he really enjoyed the book.
With the 4-H fair and getting all the projects done looming right around the corner. He wanted to complete this during the review period. We worked Monday – Friday on this. Depending on our schedule he typically did more than one page a day. With use being on a summer school schedule it worked out good for use. We didn't do any of the hands on activities. We spent an hour for the most part each day doing more than one page. Looking at it I could see that it would be around 20 minutes typically.
This wasn't my idea of pace but, my son had his mind made up with the pace he wanted to go and he stuck to it. We actually finished it last week.
Wow, Progeny Press is an impressive literature guide. It isn't too overwhelming. I like that they have a variety of ways to answer the questions from short answers, fill in the blank, drop down boxes, and they encourage oral discussion. My favorite is that it uses scriptures and is a faith-based Christian viewpoint.
I like having the option of being able to print out the study guide if I want my child to hand write it or to have them type in the answers with the ability to print it out and have a hard copy for my records.
This wasn't over Little Man's head as some literature guides we have used in the pass. It was a good fit for him.
Progeny Press has a nice selection of literature guides to incorporate into your homeschool. I look forward to exploring more now that I have used one and have had an enjoyable experience with them.
Don't forget to see what others from the TOS Crew reviewed as they have done different titles from Progeny Press.