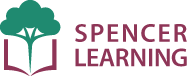 Having a daughter with special needs is hard finding a program that will work for her. On top of that she regresses in her reading and phonemes skills. I always excited to try new programs for her. The last few weeks I have been using Spencer Learning and their Ultimate Phonics Reading Program.

What is Ultimate Phonics Reading Program?
Ultimate Phonics Reading Program is a downloadable software program. The

license is good for as many computers as I own and by everyone in my household. Better yet it's a onetime cost. Once downloaded you can work offline and do not need access to the internet.
This is a complete interactive accelerated reading program. The

program

is not gamey and the lessons are short and to the point. The lessons don't vary in the teaching method. However, the difficulty does increase. There are 262 lessons that build upon one another. The program is a systematic phonic program. The goal is to work toward fluent reading, comprehension, and spelling.
As far as age goes this can be used with all ages and that includes adults. It's an idea program for Autism, dyslexia, ESL, ELL, struggling reader, remedial readers, adult readers, and beginning readers.
All the phonic sounds and rules are taught. The lessons have 6 pages that work on different lesson.
For kids who struggle with reading or need more reinforcement you can hold your cursor over the word and it will read the word to you sounding it out.
If you're not sure where to start at they have a Scopeand Sequence to help determine which lesson to begin on.
The program was extremely easy to download. It's very basic with a lot of skills packed in this program. Navigating around is just as easy. You can search (find) by ideas, patterns, or words. It doesn't save where you stopped at with the lesson. Each time you open up the program you will need to use and arrow or type in the lesson number. They do have a sheet you can print out to keep track of where you ended.
Some requirements needed are that you need to be running on Windows 10, 8, 7, XP, Vista, or for Macs-OSX 10.5.8 or higher.
How did I use Ultimate Phonics Reading Program in my homeschool?
As I mentioned I used this with my almost 14 year old daughter who has Autism and several other learning disabilities 3 times a week. She generally spent around 10-15 minutes with the program. She liked that she could be independent using Ultimate Phonics Reading Program. It was very easy for her to navigate around.
Finding her placement where to start was a bit tricky since her skills vary and I never know what area she regressed in. She knows her consonants and vowels so we started after they were gone over. Pretty much from there she skipped around the first two weeks trying to figure out where she is struggling with this time around. Every time she regresses it's different. After we found a good place for her I let her take flight by herself.
What did Bug think of Ultimate Phonics Reading Program? "Boring and the voice is horrible". When I asked her if she liked the program she informed me, "Yes, it was easy to do and it helped me with the audio part when I needed help to hear the word or sound". She also liked that the lessons weren't long and drawn out.
I was pleased overall and don't have any problems continuing with this after the review period. I agree the monotone voice is a bit horrid. I don't personally mind games overall. I like that the lessons are quick and to the point. That wouldn't be the case if it was gamey. I do like that I can search for a sound easily if I see an area that she is struggling with. I notice something while she

was

reading to me one day and I typed in the sound into the find section and she went through that lesson after her reading assignment. That is a nice feature.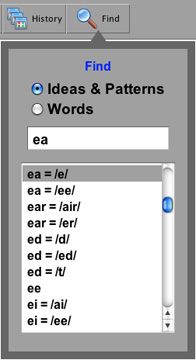 I don't think I would personally use this as a complete curriculum but, I can see that it could certainly do so. I prefer it as a supplement for her.
Stop by and see what other on the Homeschool Review Crew think about Ultimate Phonics Reading Program.