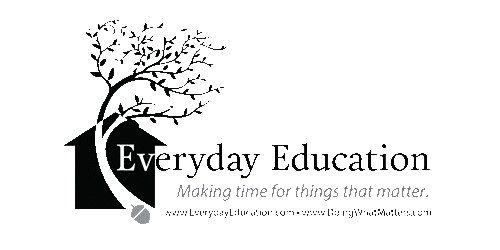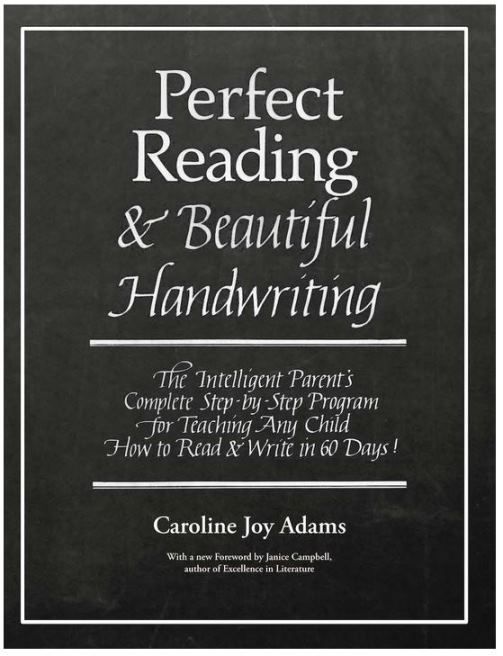 What is Perfect Reading, Beautiful Handwriting?
First off this is intended for primary elementary, remedial students and adults to learn beautiful italic handwriting style.
In the introduction, the author outlines four different reasons to which this could benefit.
*Teach beginning writers how to read and write.
*To help children both primary and remedial to read effectively.
*To teach children to have fast, legible, beautiful handwriting.
*To teach yourself

beautiful handwriting.
Perfect Reading, Beautiful Handwriting uses the Charlotte Mason method of teaching style. According to the information it states that this program will help your child to read and write well within 60 days. It has 218 pages and a total of 60 lessons, and it is a phonics-based program.
You can order it as an eBook or a paperback book or even as a bundle.
The first couple of pages are devoted to information and instructions of how to implement the program. It has several teaching tips along with a suggested schedule.
The lessons are progressive and start with the basic handwriting letter formation and phonic instructions. Single phonemes, and other phonemic concepts, including word families. Then to writing and reading sentences that will be your copywork from that point you move on to more complex writing and reading.
If you plan on using this to learn calligraphy there are simple flourishes and more advanced technique of writing in calligraphy.
I feel that it could easily be used by the whole family from learning the basics to more advanced italic handwriting.
How did I use this in my homeschool?
My first intent was to use this with both my daughter (13) who struggles with handwriting due to her disabilities and my son (10) who loves calligraphy. Let's just be blunt. My son's handwriting looks very sloppy lately due to the fact that he is in such a hurry to write things down and to get it over with-grrrr.
In the end I decided to just work with my daughter as my son is working on several review items during this review and I felt that he had a full plate. My intent is to work with italic style handwriting in the near future. He loves calligraphy and maybe he will take that into his everyday handwriting.
Since italic style is new to my daughter I went through the basics with her with the formation of the letters. The nice thing about an eBook is that I can print out the same page over and over and skip around without feeling like I am missing chunks of learning in a printed book.
She just wouldn't do the phonics with this as it felt overwhelming with the two being together. I didn't want her to shut down on me and decided to just have her do the handwriting and read the sentences to me. Maybe, if I would of incorporated the handwriting and phonics when she was just learning she may have been more comfortable learning the two together.
Since the lessons tended to be fairly short she would do two pages some days depending on if her arthritis was acting up.
She was a bit frustrated with the lines in this book. It's not your traditional lined paper but you write on the space in-between. Which I know that calligraphy doesn't use a traditional lined paper. She had a hard time figuring out where to start and stop her letters at time. I had to help her often to figure it out. The print is also more of a grey tone and it was difficult for her with her vision issues.
I really liked the material but, I would love the pages to be updated as this was originally a book that has been out of print. The current book has been given permission to republish the material. The pages remind me of something that has been copied out of another book.
My daughter wasn't a fan of the italic handwriting. I think it was more her Autism and not wanting to change what she was comfortable with. She did her lessons without any difficulty for me. I felt that she wanted to be more independent and not want my help through the whole lesson. The whole line thing and the grey tone was difficult for her to complete a lesson independently. My son on the other hand does want to learn italic in everyday writing.
Overall, this is a really neat penmanship curriculum. I actually really love it. I feel that this will be a good fit for my son. It was just not something I can see my daughter wanting to continue with. That might not have been the case if she would have done this in the beginning of her learning to write.
Social Media:
Pinterest: https://www.pinterest.com/janicecampbell/
FB page: https://www.facebook.com/excellenceinlit/
LinkedIn: https://www.linkedin.com/in/janicepcampbell
Google+: https://plus.google.com/u/0/+JaniceCampbell
Twitter: https://twitter.com/everydayedu
Homeschool Review Crew has been also reviewing other products from Everyday Education,LLC so don't forget to hop over and see what others are using.