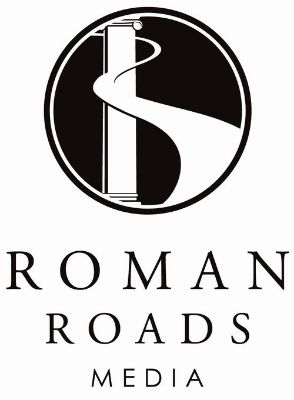 Do you have a desire to teach your children Latin and not sure where to start? I have had an opportunity to teach Latin to my daughter with Roman Roads Media and their program Visual Latin l
.
I received the digital download for the purpose of this review.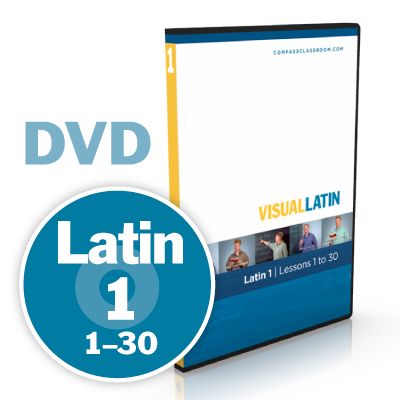 Visual Latin l is intended for 4 grade and up. You can buy Visual Latin l on sale at this time but, the regular price is $100.00. It is also available in a DVD option.
Visual Latin l has 30 lessons.The lessons include a worksheet in a PDF file for every lesson. The lessons are broken up in three sections. The best part is that the teacher doesn't need to know any Latin at all to use Visual Latin l. This is a years worth of Latin curriculum.
Your teacher throughout the course is Dwane Thomas. He is a fun, likable teacher. My daughter thought he was funny. I would have to agree that he does have a big personality that makes learning Latin less intimidating with his humor.
Step 1: Grammar – a worksheet is done after this step.
Step 2: Sentences – the learned concept is put together in sentences followed by a short worksheet.
Step 3: Reading – a passage is read from the abridged Latin Vulgate and then translated. This is followed by a worksheet.
Each step is taught in a short video lesson. I would say they all average less than 10 minutes. The first part of each lesson does cover the grammar. Afterwards they are followed by a worksheet that to go along with the lessons. If you have younger students than I would suggest that you sit with them as I feel you will need to have some input to help them out some.
1. Being Verbs Basics/ To Be and Not to Be
2. Being Verbs Basics/ Predicate Nominatives and Adjectives
3. Gender | Boy Words and Girl Words
4. Singular and Plural/ E Pluribus Unum
5. Declensions/ Meet the Cases
6. Adjectives Learn to Agree with Nouns
7. The Case Files / Nominative and Genitive
8. Counting to 10 in Latin
9. Active Verb Basics/| Indicative Mood
10. The Case Files/ Accusative
I had a speech therapist recommend that I teach Latin to my daughter with learning disabilities over a year ago. Honestly, I had doubts. I looked at several Latin programs but, none of them fit my daughters learning style and seemed confusing. My daughter is overall pretty good in the area of grammar. She struggles with reading and writing. As most of us know Latin is all throughout our English language. My daughter thinks of words and things in terms of patterns. This isn't her weekly speech therapist that recommended Latin for her. This therapist noticed that my daughter would see the patterns and that the words are broken down in a certain way. Maybe it would just click for her maybe; my daughter will pick up on those patterns and be able to put it all together. I know not your typical reason for wanting to teach Latin.
I did Visual Latin l three times a week with my daughter. I followed the recommended schedule for Visual Latin l overall except that I slowed it down a lot with my daughter. We watched the lessons more than once sometimes if she needed help with the worksheet. However, I didn't spend more than 20 minutes each day with a lesson. Some lessons we completed the three steps in one week and other times we did one or two steps in one week. After every lesson we did the worksheet. She struggled with the worksheets and we went over them orally often. Sometimes we went back and watched the lessons days afterwards as she couldn't remember the information.
E
The best part is that my daughter didn't complain when I told her it was time to learn Latin.
I really think that the instructor and his personality makes learning Latin not so intimidating and engaging to the kids. The lessons are short and not complicated. I also think how the lessons are presented are helpful. I understood the concepts when Dwane put the words in sentences and reading. Anyone who has been following my blog for a while knows that grammar is not my strong point and I would rather be teaching history or science. I have been learning a lot-especially having to watch the lessons more than once with my daughter. I think the approach that Visual Latin l has taken in teaching Latin is very appealing to younger students.
My daughter actually noticed parts of a word in science at VBS! Of course she had to share her knowledge with the others. I am curious to see if she puts it together with entomology.
I think for my daughter with it being in a video format that it really helps her seeing the words visual on the screen, hearing the Latin spoken, and being able to speak the Latin words correctly.
Have I seen results? It's too early to tell at this point. She has noticed the patterns and hopefully in some way this will strengthen her reading skills. I think it will help her a lot with the science terminology when it comes to her entomology.
Overall, we have enjoyed learning Latin. I don't have any dislikes of this program. I liked the video format so we could replay it as many times as needed. The worksheets aren't overwhelming and not added busyness as the concepts are laid out clearly both on the video and then on the worksheets.
I will continue pursuing teaching Visual Latin l after this review.
Afterwards we may move on to Visual Latin II.
Whether you are pursuing a Classical Christian Education, studying Greek philosophy, ancient history, trying to improve those SAT scores, or just want to teach Latin to your child. I think Roman Roads Media and their program Visual Latin l and II are a very user friendly homeschool curriculum.
Roman Roads Media on social media: