FishFlix.com is a Christian movie company that provides safe family friendly movies for the whole family to enjoy. Whether you are looking for Christian base science educational movie or maybe you have the hankering for some history. Or maybe you want a family night movie. There truly is something for everyone.
I watched both films with my 9 year old son and my 12 year old daughter. We would pause or replay the DVD to ask questions or to clarify something so my kids would understand the science or some of the vocabulary. I would say the films are for ages 10 and up to truly appreciate the science. Younger kids can watch as it is very entertaining.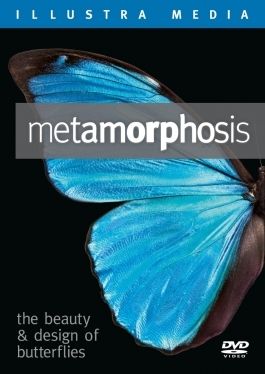 Metamorphosis is created by Illustra Media. Metamorphosis has an approximate running time of 64 minutes with over an hour of bonus features.
In Metamorphosis you will learn the amazing cycle of egg, caterpillar, to an amazing transformation into a butterfly. You may think that you know about this amazing process called, "metamorphosis" but, you are going to learn much more than you ever imagined.
It starts out explaining how certain plants are vital to the survival of many butterfly species as they have specific plants that they will lay their eggs on.
Then it gets into details about the Darwin and Natural Selection and disputes the information that they base their theory on. As during the metamorphosis process the chrysalis is transformed into a completely new creature down to the DNA which defies the Natural Selection theory as the basis of it in layman terms says that you are making a copy of yourself which the caterpillar is not able to reproduce to make more caterpillars. You will walk away from this film seeing God's as an intelligent creator and not some random chance in His creation.
There is so much more in this documentary from the migration of the Monarch butterflies from Canada throughout North America into Mexico. How they discovered the place they reside in during the winter. It was absolutely breathtaking. My daughter is ready to pack her bags to see it with her own eyes.
My son thought it was amazing to watch it all and informed me that it was "pretty good".
The whole film of Metamorphosis was breathtaking. The animated illustrations and filming will intrigue you with the beauty of the film. The background music throughout the film was delightful. I just can't say enough good things about Metamorphosis. My words just couldn't do the justice it deserves.
My 12 year old entomologist was glued to the film and has watched it several times. She has just absorbed it like a sponge. She even told me that she has learned something new watching this film.
After the movie we put out some watermelon out in the yard to attach a bunch of butterflies. We identified them and enjoyed watching the different ones come into our yard and stay awhile.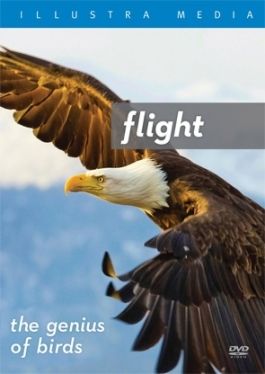 Flight is also created by Illustra Media. The DVD is around 63 minutes. The music was delightful along with the gorgeous presentation of the film.
The first topic in Flight goes into how a bird is created inside the egg from the embryo until it hatches within a few weeks. It was amazing time lapse video of the development of the egg.
Surprisingly my kids' favorite part was the learning to fly. I thought it would be the egg development and the baby birds. It shows you the various kinds of feathers to how the wings graceful movements in a slow motion with both the actual bird and video animations. Shows the muscles and bones and how they work. Then the bird landing was just as breathtaking watching.
I personally was intrigued by the hummingbird. This section was truly remarkable to watch. The film and animations was astonishing. It goes in detail of how they hover and how the skeleton design allows them to fly backwards and do there amazing aerobic flight in the air. I could just go on and on but, then that wouldn't be fair for those who haven't watched it yet.
There was so much more intriguing information from the Artic Tern, European Starlings, and even some information on dinosaurs.
After we watched Flight we grabbed our bird field guide and went out and watched these amazing birds with a new appreciation of how God created them. Both of the kids enjoyed Flight.
Both films are amazing with high quality filming and animations. The background music was very appropriate. The scientist and explanations are easy to follow and I didn't feel like they were talking way over my head. They did a good job explaining the information.
Both films truly dispute the evolution theory and give scientific reasoning in my eyes that is beyond a doubt that God created these amazing insects and birds.
The true test is my children and the response that both films got from them. It was a pleasure sharing these with my kids. I look forward to exploring some other films from FishFlix.com in the future.

Other TOS Crew members reviewed different films so stop by and find out about the other movies.