15 June 2015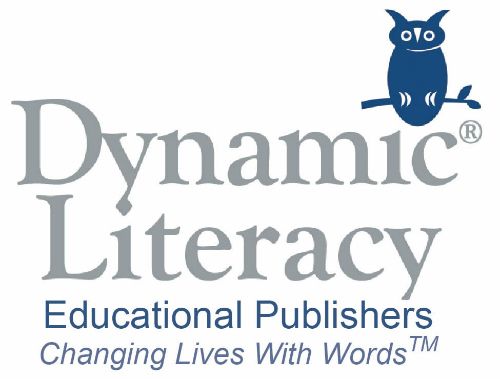 Vocabulary is something that I have always enjoyed and it came pretty easy for me. For my kids it hasn't been easy for them. I have struggled teaching them vocabulary words. A few weeks ago the TOS Crew had an opportunity to review Dynamic Literacy and their WordBuild: Foundation, Level 1.
This is intended for grades
2nd-5th grades or for remedial work for 5

th through 9th grade.
I used this with my 9 year old son who is just finishing up 3rd grade.
The Teacher Edition is a softbound book with 256 pages and Appendix. This has lesson plans, teaching tips, and answer keys to the Student Activity books. It covers all the prefixes and suffixes covered in the book. The Teachers Edition is very complete with no guessing as it is step by step for you to follow. This is what I consider an open and go curriculum. This is an essential part of the program.
Student Activity book is also a softbound book with 182 pages with 30 lessons. Each of the 30 lessons are 6 pages each. The illustration are all in black and white.
The lessons are all set up in the same layout or pattern each week with how the vocabulary is taught. The lessons are around 15 minutes long. The publisher recommends no longer then the 15 minutes a day.
A typical week looks like this:
Day 1- Prefix Square
– you start in the middle of the square with a prefix. Your task is the combine the prefix with the words in the other squares to build new words. You write your word down along with the definition of the vocabulary words.
Day 2- Affix Adder
- student affixes the prefix to another word.

The student writes what they think the word means that then will write a sentence using the word.
Day 3-Magic Square
- student match the words to the definition. Using the number that is in the box adds up to the magic number.
Day 4- Word Search
– this is basically a word search that the student will see more vocabulary words.
Day 5- Comprehension Booster
– is basically a review of the lesson.
Student Activity Book Basics
Student Activity Book Basics is a pamphlet with 20 pages. It's pretty much a way to ease into the Student Book with first putting compound words together using pictures. An example would be a picture of a cat and a fish. It starts introducing more of the concepts that will be used in the other Student Activity Book. It includes colored illustrations.
You can see a sample lesson here.
As I stated earlier I used this with my son. Little Man is my kid who enjoys workbooks and has always liked them.
We did this around three to four days a week. Some days Little Man would do a complete lesson in two days. He would spend 20 minutes top on each lesson when he did more than one activity.
We only did two pages in the Student Activity Book Basics as Little Man thought it was too easy. It is a nice book for introducing the skills to understand them before you go into the larger book it just would have been busy work for him.
He did find the other Student Activity Book more to his liking. He did get a little bored with the same pattern for each lesson and using the same prefixes and suffixes for each lesson. I do get the concept of using the same prefixes and suffixes as building the foundation of grasping an understanding of vocabulary.

After several lessons I figured out that he caught on after two activities. I decided that I would have him choose two activities and then I would have him do the last lessons which gave me an idea if he grasped the concepts learned. If I thought he needed a bit more work then I made him complete the other pages for that lesson.
This is laid out nicely and very easy to use. A lot of it is set up for using in a classroom. It wasn't a problem adapting it to use with one student at all.
Really he didn't need much guidance from me after the first

few lessons but, I was available when he had questions which usually involved a meaning of a word he wasn't sure of.
This might be a good addition if you are teaching Latin and Greek to your Student.
This was a good fit for Little Man's learning style. For my 12 year old daughter with special needs it would have been tears on both ends.
I think this would be a good fit for a family wanting to teach vocabulary gently and for a child who likes workbooks.
If you use the code prairie you will get 10% off wordbuildonline and 25% off books.
See what others from the Schoolhouse Crew have to say in their reviews.