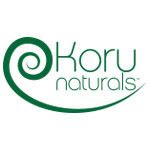 My skin and face have taken a beaten lately. With moving twice and sweating and dirt my face and skin has had a lot of abnormal break outs and just plain dry skin from touching all the cardboard boxes. Then adding more insult to my skin is going into three beehives and moving them during the hottest month has been a torture to my poor skin. Once I was able to get myself into a routine with the Koru Natural products I feel pampered.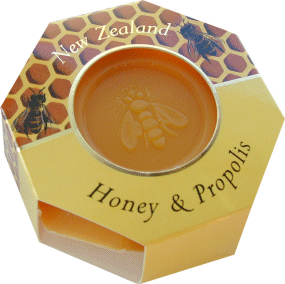 This is a 4.96 soap bar. It has a creamy texture that lathers up easily.
Propolis is what beekeepers call bee glue as it makes the hives stick together real tight and a hive tool is needed to pry all the components inside the hive apart. Propolis is basically a tree resin that the bees collect and turn into an amazing substance and they use it everywhere! Propolis has antimicrobial properties that prevent viruses and bacteria as its anti-bacterial and anti-fungal.

Anciently it has a long history of using for treating wounds along with other benefits. Then add Manuka honey to the mix and it's a beautiful effective product for the skin.
My bug obsessed and little beekeeper daughter begged me not to use the Manuka Honey Propolis Soap as she thought it was too cute to use!
My whole family used this for hand washing and bath time. I also used it for shaving. My husband has extremely dry skin as does my son who has eczema. I was pretty impressed with the results as they didn't get itchy skin or dryer skin after using it. It did its job with moisturizing and it smells delightful.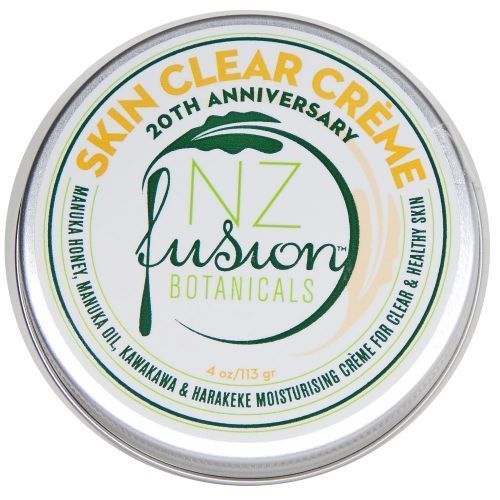 This skin cream comes in a 4 oz tin. Inside there is a plastic top with a little dipping spoon. My texture was extremely thin and soupy. Other reviewers have said they have had more of a whipped texture. It could be from the heat that we have had? We have also had colder weather lately. I haven't seen any change in the texture like I have had with other products that I use that get thinner during the heat and thicker with the cold weather. I am not sure what the normal texture should be.
Skin Clear Cream is for acne-prone skin and is intended to improve blemished skin. Along with a moisturizer day and night and to help skins elasticity.
This has been a multi-use unexpected product for my family. My daughter and I have been using it daily for our face. You use so little that the container looks like I haven't used any of it. I have noticed that my skin seems smoother and even clearer.
The unexpected use has been for my husband. He took a big deep chunk out of his leg while moving. It needed stitches but, he was stubborn about it and refused to go to the doctor. After the skin scabbed over and a large and very thick scab kept pulling around the wound as it was healing and it kept opening up and bleeding on the edges. I tried several moistures without results. Knowing the healing properties of Manuka Honey I started applying the Skin Clear Cream moisture around and on the scab several times a day. We noticed instant results. Not the intended use but, it worked.
The product says not to use on children younger than 12 years and NOT to use it when pregnant.
The Cream contains no artificial colorants, fragrances, or parabens.
Like I mentioned earlier I have had an unusual break outs with my skin. I used both products for my face. Every morning and night I would clean my face with the Manuka Honey and Manuka Oil Facial Cleanser. I only needed one squirt and I would lather it on my face and leave it on for a few minutes and then rinse my face. Afterwards I applied the Manuka Honey, Tamarind and Manuka Oil Facial Toner to my face. I have been pleased with the results. Afterwards, I used Skin Clear Cream. I also have been teaching my almost 13 year old daughter how to wash her face properly with these products.
I am very pleased with all the products I have used from Koru Naturals. You can read my previous review with the Shampoo/Conditioner.
Don't forget to stop by other Crews reviews as they have used other products from Koru Naturals.