What's in a name? Historically, we know that names are full of meaning in just about every culture. Even modern day a lot of emphasis is put on selecting a name for our children. Are you a bit curious to see what your name means or the origins? CrossTimber has an amazing selection of personalized Framed Pla

q

ues with Name Meaning and Bible Verse. CrossTimber also can customize bookmarks,

NameM

ugs, music boxes, Names of God, and an assortment of framed plaques in several sizes.
I received a beautiful 7x9 framed Custom Bible Verse Plaque in Hebrew! My favorite scripture is Deuteronomy 4:6. This verse is also known as the Shema among the Jewish and Messianic Believers. It's a very personal statement of my faith with my Sav

io

r Jesus.
I also received a lovely

NameC

ard with the meaning of my name. The NameCards are 2.5"x3.5" laminated cards. As you can see it's very colorful.

There are a

lot of options in backgrounds to choose from. I think m

ine is pretty s

tunning.
CrossTimber was very generous to customize my plaque for me. I emailed first wanting to know if they would be willing to do this verse in Hebrew if I provided the text in Hebrew. John searched for the Hebrew text himself and emailed me the text asking if it was appropriate. We ended up using the text I provided as the one he had was great but, had the lines for Cantors that help chanting the verses. I was completely impressed that he went above and beyond searching for the verse in Hebrew. Customer service seems to be a lost art form these days but, CrossTimber was exceptional. We had several good theological conversations by email on several topics in which was very enjoyable.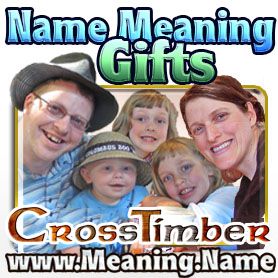 I debated at first what to do as far as framing and even which background. I knew I wanted something in either the sunset or sunrise background as the Shema is traditionally recited at these times. At first, I wanted the frame to be in darker wood. I decided to let the artist do what

they

do best-create masterpieces with names. I called him and told him that I was going to leave it in his capable hands to choose a background in the sunset or sunrise with what frame he thought looked the best. Trust me not my typical ordering procedure. I guess I just wanted to be surprised until the package to arrive. It was kind of fun~ like waiting to open a present.
You can also order online as the website looks like it is very easy to navigate when placing an order.
*You basically choose what type of gift you want.
*Using the drop down tabs you select your background you want.
*Select the frame or wood color, or mug you want.
* Add your name in the note section.
Very simple step by step procedure to order gifts from CrossTimber. You will receive a confirmation email. The nice thing is that orders can be mailed worldwide. The hardest part is choosing what to order.
When the package showed up in my mail, my kids wanted to open up the package. This one was for me-yippee and I wanted to open it! The frame was welled packed in a tight fitting box and wrapped and taped in bubble wrap.
CrossTimber selected a beautiful sunset background with the clouds at the bottom of the graphics. The frame is ornate on the corner in brass with an imitation mother of pearl inlay surrounded by the brass frame on the edges. Did I like it? Yes, I actually like it better than what I

thought I wanted

. It's unique and makes a statement on my sofa table and goes with my décor nicely.
CrossTimber is an excellent and affordable way for gift giving. They would make nice gifts for birthdays, graduations, wedding gifts, Bar Mitzvahs, Bat Mitzvahs, Brit Milah-(after they announce the child's name of course), Hanukkah, Purim, and other special occasions. The prices are affordable and they offer discounts if you buy more than one item. You can do all your shopping

in the comfort of your home.
I was actually planning on ordering a Multi-Name Pla

q

ue with my children's name on it. Let's just say that the night before I ordered my son had his first ride in an ambulance. He's okay now-it was a scary moment for the family. After the dust settles on the bills I'm going to make it happen.

I'm eyeing the mus

ic boxes also.
A few things you may want to consider if you're wanting your name for its Biblical Name is that some have different origins. I would ask to make sure or see if it has different origins. Like my son's name is a very Biblical Name but, I noticed that in another review that it was listed in an Old English name. The name was used in that culture often-so it wasn't incorrect just used by other cultures. Just a heads up if you have your heart set on a name you know that has multiple origins.
I didn't see a gift certificate option available. That would be a nice feature especially if you're giving a present for a Brit Milah and you can present the gift that day and let the parents order themselves.
I'm very pleased with my 7x9 framed customized Bible Verse Plaque and NameC

ard

. It's a unique and special for me.
CrossTimber is a family-run, American business out of Ohio.
CrossTimber is having a name gift giveaway. The giveaway ends December 4th. You never know you might win!
John & Katie thank you for all your hard work that you did for the Homeschool Review Crew. I'm enjoying looking at everyone's amazing gifts. Don't forget to see what others on the Homeschool Review Crew received. There are over 90+ projects.