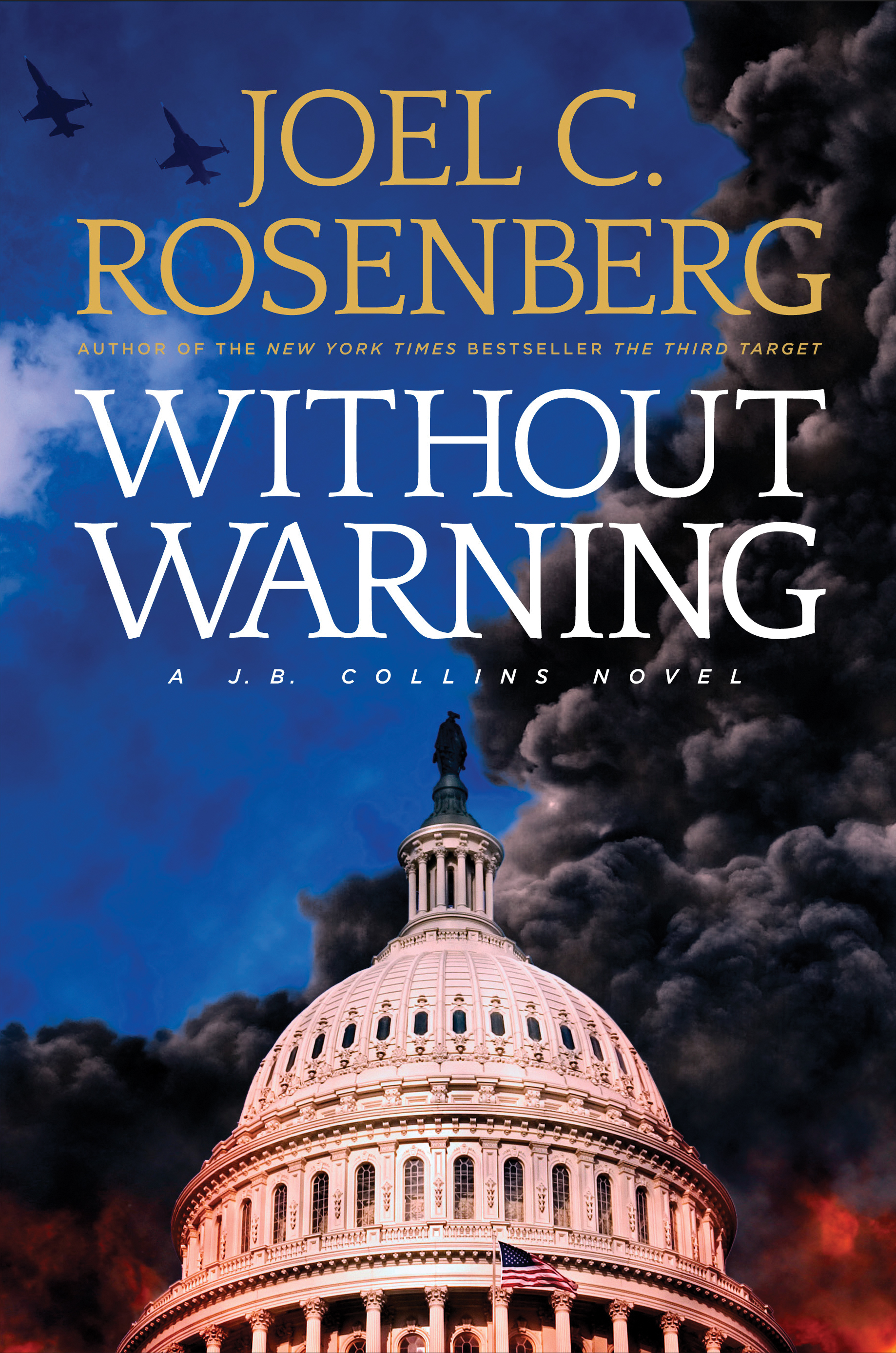 As he prepares to deliver the State of the Union address, the president of the United States is convinced the Islamic State is on the run, about to be crushed by American forces once and for all. But New York Times foreign correspondent J. B. Collins tells the president he's dead wrong. With the Middle East on fire, the Israeli prime minister dead, and Amman in ruins, Collins fears a catastrophic attack inside the American homeland is imminent. He argues that only an all-out manhunt to capture or kill Abu Kahlif—the leader of ISIS—can stop the attack and save American lives. But will the president listen and take decisive action before it's too late?
At this point I can't think of one book from Joel C. Rosenberg that I haven't liked. They are all page turners, full of suspense, and keep me on the edge of my seat. All the events are believable and kind of eerie if you think about it too much. This is no light reading at 248 pages.
The characters are very realistic that you can't help but, to like or even dislike them. It's like an emotional rollercoaster with the good and bad guys.
Joel's faith weaves in and out throughout the page of his books.

I don't like to give out spoilers but, one thing I can say is that the ending was amazing and I didn't see it coming.
If you have never read any of Joel C. Rosenberg's books then you are missing out on some wonderful books.
I received a free copy of this product from Tyndale House Pulbishers in exchange for my honest review. I was not required to write a positive review nor was I compensated in any other way. All opinions I have expressed are my own or those of my family.
I am disclosing this information accordance with the FTC Regulations
.