Wednesday, September 20, 2017
Tuesday, September 19, 2017
Mercy is always in the classroom during school hours. Actually it's her favorite room in the house with the window and patio door. Usually she will lay at the back of your chair that you are sitting on. Which can be uncomfortable at times. We usually have an empty box in the room and it occupies her time. She likes to lay by Little Man on his desk or on top of my shelf by the window. Mind you she will cause some distractions at times.
Since, we now have a kitten the classroom has become an adventure and a huge distraction to everyone in the room. Both cats have decided that the cats rule the room.
Twitch is attacking everything on Little Man's desk. Notice the pencil holder in the background.
Twitch prefers the pencils on the floor. It keeps Little Man from not giving him his full attention. I mean using a pencil means not paying attention to Twitch.
Then we have the issue of the school schedule. It's kind of hard reading a schedule when the cat has taken it over.
Then you have the amusing tricks that Mercy and Twitch come up with. We actually thought they were going to take a cat nap. Then a car came by and woke up Twitch.
Not so easy doing the things I need to get done when Mercy takes over the whole desk.
Okay, Bug can do her school work somewhat. She thought Mercy needed a break from Twitch. At this time Twitch couldn't figure out how to get up on this desk. Now he has mastered getting up on the desk.
This is normal Mercy. Except for the tail whacking the pencils while Little Man is doing his school work.
This is the shelf above Little Man's desk. She is pouncing on Twitch and Little Man. Twitch has brought back the inner kitten in Mercy.
Let's just say that Mercy finally found a place that Twitch couldn't get to. She was so tired that we heard snoring from Mercy.
That is until Twitch was trying to figure out how to get up there with Mercy.
He was determined to get Mercy up to play.
Mercy wasn't too happy that her beauty sleep was being interrupted.
Finally, after a long and amusing hour he figured out how to get up there. Mercy ran off into another room to take a nap.
Twitch finally passed out and slept for several hours and the rule of the cats ended for the day.
Monday, September 18, 2017
What did the president know? And when did she know it?
For the members of SEAL Team Six, it was a rare mission ordered by the president, monitored in real time from the Situation Room. The Houthi rebels in Yemen had captured an American journalist and a member of the Saudi royal family. Their executions were scheduled for Easter Sunday. The SEAL team would break them out.
But when the mission results in spectacular failure, the finger-pointing goes all the way to the top.
Did the president play political games with the lives of U.S. service members?
Paige Chambers, a determined young lawyer, has a very personal reason for wanting to know the answer. The case she files will polarize the nation and test the resiliency of the Constitution. The stakes are huge, the alliances shaky, and she will be left to wonder if the saying on the Supreme Court building still holds true.
Equal justice under law.
It makes a nice motto. But will it work when one of the most powerful people on the planet is also a defendant?
Every time I pick up a Randy Singer I always think it's the best one yet. Rule of Law has been one of those books that kept me up late at night reading. The suspense starts quickly from the first few pages. This is an amazing story. I might have to read it again!
Rule of Law is a political, military thriller wrapped up in one book. As a believer the author as an element of his faith shine throughout this story. Just like any book there are parts that slow down to fill you in on some of the details. It's worth all the details as the story comes together.
The story seems very realistic and something that could actually happen in today's world. Some of the emotions in the story made me feel like I was riding a roller coaster.
The characters tug at your heart. Each of the characters is unique and has their own personality. Not too many writers can bring out so many characters in a book in this way.
I'm not going to give away any spoilers but, I highly recommend Rule of Law.
I received a free copy of this product from

Litfuse Publicity Group

in exchange for my honest review. I was not required to write a positive review nor was I compensated in any other way. All opinions I have expressed are my own or those of my family. I am disclosing this information accordance with the FTC Regulations.
I'm always on the lookout for good books that are clean reading for my kids to read. I love it when you find a book that is in a series.

Barbour Publishing has created a series of wholesome books the first book -
Imagine. . .The Great Flood by Matt Koceich.
I received a physical book for the purpose of this review.
Imagine. . .The Great Flood by Matt Koceich is adventure series for kids around 8-12 years old. This is a great book for middle grade fiction about the great flood. This is a paperback book and it has 15 chapters and each chapter has a few pages. The book is 110 pages.
The Imagine series brings the Bible to life for today's kids as they imagine what it would be like to live through a monumental Biblical event. I know when I'm reading my Bible I find it amazing to grasp the scope of what is happening. The story of Noah's Ark and the flood is one of those stories.

Watching animals come two by two in a boat is a big event. Then a man building a huge boat telling others it's going to rain. Rain, they had never heard of such an event. What if you could experience the event for yourself?
The story starts out in present-day Texas. The main character is 10 year old Corey. Corey and his mom are at the local park with their dog Molly. Corey is upset and not happy with his families plan to move to Florida. The family doesn't have a choice as Corey's dad got laid off and he found a new job in Florida.
The fears of meeting new friends, a new school is not something Corey is looking forward to. Corey's mom tries to tell Corey, "even though the circumstances of our lives change, God never changes". Corey hears his mother's words but, has a hard time accepting or even believes them. This is the worst thing he has ever faces in his young life.
Corey throws a ball for his dog Molly and it goes into the woods. He hears thunder and starts to worry when Molly doesn't return. They don't want to get caught in the storm so they head into the woods. While chasing after his dog he trips over something as he hears his dog barking frantically.
When he opens his eyes he realizes that he is not in the same place that he was a few minutes ago and the world he knew is gone-will he see his family again…all the trees and the park is gone. Then Cory sees a huge male lion a few feet away and then when he turns he sees a female lion that is standing by a man holding a staff and tells Corey to not be afraid. He soon learns that the man's name is Shem.
I'm not going to give away too much of the story but, let's just say that Corey is going to meet Noah and the giants of the day the Nephilims, and many evil men. He is going to learn some very important life lessons that change his perspective about his families move. He also learns that his mother words are true and that God never changes. He is the same God back in the time of Noah as he is in the modern world that Corey lives in.
How did I use
Imagine. . .The Great Flood by Matt Koceich?
I read the book myself very quickly and then handed it over to my 11 year old son to read. He was able to read the book in one setting. The chapters are short and the story moves along fast.
I always expect authors to take some creative liberties in writing a book off of stories in the Bible. Overall, I'm okay with an author doing that. The only time I'm not okay is when the author changes what we already know in the Bible.
Some of the creative liberties that you may or may not have issues with the story are:
There is a staff that makes the holder protected from the animals. There are problems getting the animals into the ark due to the Nephilims interferences.
We know God brought the animals to the ark two by two and of course I'm not forgetting the animals that are used as sacrifices. We don't know all the details of how it happened or even if they had trouble with the locals. We know that God led the animals to the ark.
Then there are Nephilims that may be the giants of the day. Genisis 6:4 "The Nephilim were in the earth in those days, and also after that, when the sons of God came in unto the daughters of men, and they bore children to them; the same were the mighty men that were of old, the men of renown". To what extent or if they tried to interfere with Noah we don't know.
There are a lot of debates out there on this topic of the Nephilims that you may or may not feel strongly about. The Nephilims did make the perfect villain in the plot. Unfortunately, like many things in God's word there are a lot of strange things taught about these giants that go beyond God's word out there.
Some parents may have an issue with the character Elizar as he is a wizard that isn't mentioned at all in the Biblical account of Noah.
I asked my son what he thought. Here is what he thought, "The book was full of action and very easy to read". "Mom, I think the moral of the story is that we need to trust God in all parts of our life even when we don't think we can". "I didn't like the part about the staff protecting the holder from the animals because, God brought the animals and he would protect them". He also looked up the story of Noah in the Bible and asked, "I don't see the Nephillims mentioned like this and thought it was a bit strange".

I explained to him that stories from God's word sometimes have to fill in the blanks and that I'm okay with that as long as it doesn't add or take from God's word. Since, we only have a few scripture verses about the Nephilims that the author added his own creativity to the story. Then he added, "It wasn't a bad story mom". I asked him to rate it with 5 being the best and 1 being the worst. He gave it a 4 and said it would be a 4 1/2 if not for

the crazy staff thing".
Overall, this a nice christian book for kids and I think the Imagine Series has great potential of being a great series for kids. I asked my son if he would consider reading more books in this series? He said, "Yes, he was willing to read a few more books in the series". This is a wholesome story and it has a fun plot. My son thinks the whole concept of being able to transport back to Biblical time intriguing. He said, "The book reminds me of Adventures in Odyssey and is more like an updated one for today's kids".
Watch for
Imagine...The Ten Plagues
in March 2018! We will check the next book out in the series.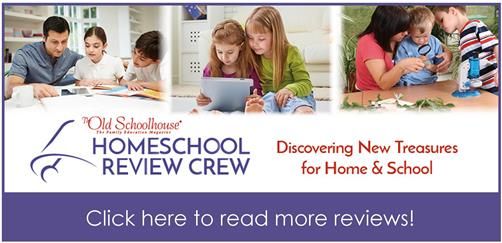 Charming illustrations help infants and toddlers discover God's natural world, from dolphins to foxes to kittens! This squishy fabric book features crinkle cloth for sensory development and hours of baby fun. God Made the World also includes a child-safety mirror so baby can see herself and know she's a part of God's design.

For parents, a Velcro closure keeps the book shut, and a hanging tab can attach the book to a stroller, purse, or toy so it can go wherever they do. It comes packaged in a bag to keep it clean and includes a header card for easy hanging display.
This adorable book is perfect for little hands. Created by author
Debbie Rivers-Moore and illustrated by Emma Haines. It's a cloth rag book with four pages covering God's creation.
The front cover is crinkly and sure to grab the attention of babies with the fun sounds that their little hands and mouths can create with this book.
The book has colorful pages with appropriate pages for little ones. Showing Gods creation like the fish of the ocean, the birds of the air, little bunnies hopping in the meadows, and a fox in the woods. God made friends and the last page has a mirror that is made of a non-glass mirror for them to see another one of God's amazing creation.
The book has a Velcro closure and a hanger for displaying or even for little fingers to grasp.
The seams on the book look like they are sewn together nicely. The book is well made and high quality to satisfy the little inquiring minds exploring the pages.
A perfect gift for a mom to be or for your precious little one.
I received a free copy of this product from
Kregel
in exchange for my honest review. I was not required to write a positive review nor was I compensated in any other way. All opinions I have expressed are my own or those of my family. I am disclosing this information accordance with the FTC Regulation.