There are so many books on the market for homeschoolers that help to encourage us in our homeschool journey. Honestly, I try to stay clear of them as they make me feel inferior in my homeschool journey. It makes me feel like I am failing my kids because I don't do certain things. So what grabbed my attention with Flourish: Balance for Homeschool Moms?
It's been a hard two years for our family and I am tired and burned out. I have a lot of respect and confidence for Apologia Educational Ministries and the resources they offer have never disappointed me. I received a physical copy of Flourish: Balance for Homeschool Moms for this review.You can buy a copy from Apologia for $15.00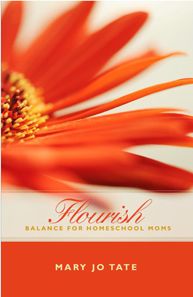 Are you just starting your homeschool journey? Maybe you're a veteran homeschooler. I fall in the veteran category. Flourish:Balance for Homeschool Moms is for us moms who are just starting or a veteran homeschooler.
Flourish is a very practical and heartfelt book to help us homeschool mammas who need to be realistic with our time management and how to succeed in making our household run smoothly.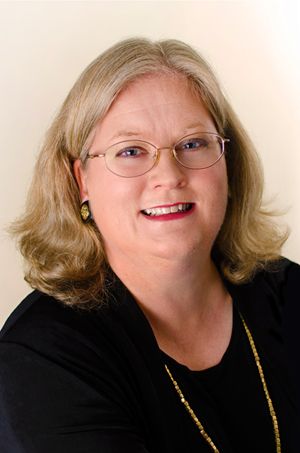 Mary Jo Tate is a veteran homeschool mom of four boys. She is a single mom with a home business out of her home. Mary Jo certainly has a busy life that needs balance.
There are 16 chapters that cover varies aspects of how to Flourish in our busy lives:
1.

An Invitation to Flourish
2.

Change Your Mind to Change Your Time
5.

Aim High: Setting Goals
6.

What Do I Do Next?

Seven Essential Planning Tools
7.

We Interrupt This Program
8.

It's Time For An Attitude Adjustment
9.

Oxygen Masks and Monkey Bread Days
10.

Training Your Children
13.

All of Life is Learning
14.

Solo Act: Flourishing as a Single Mom
The first chapter starts out
with a self-evaluation questionnaire.
After each chapter you are given a task to evaluate what you learned and to take action. Don't we tell our kids to put in action what they have learned and yet we mammas seem to miss the boat in that area.
Some chapters that spoke loudly to me:
Chapter 4 is about, "Where Did My Time Go?" This was hard for me as you are encouraged to keep a time log of your week every 30 minutes. Sigh- this is not my style doing this kind of stuff. I have to say it was very helpful to see all those little things that I do and I could see why I'm feeling like my-to do list is not getting done. I NEED a better plan! After seeing it ALL on paper I can see a clear picture of needed to manage my time better.
Chapter 5 "Aim High: Setting Goals" I am not one who likes to set goals. This was tough for me. I did it and found that it's not so bad!
The book also has some customizable planning forms and some assignments to do to help you get your life back. There are also a few chapters for single moms and families who have a home business also. I took notes in the business section for managing my time with Bug and her beehives. Soon we will start to sell some of the goodies from the hive.
I love that the book is filled with scriptures and quotes that are very inspiring and fit the theme of the chapters.
A favorite quote of mine from Flourish is:
"If God has called you to homeschool your children, He will provide the strength, patience, grace, resources, and time to do it."
I truly believe that God has called me to homeschool my children. Lately, I need to be reminded that God will give me strength, patience, and the time to do it all.
It's time a re-evaluate our schedules and it's a season for change. I am an organized freak and I run a pretty tight ship. Lately, it has not been working and yet I am still trying to do the same thing I have been doing the last few years. That should be a red flag that this is a new season in my life and I need to re-evaluate our schedule.
Homeschooling is not an easy road. I honestly think I had more time when I worked outside the home. Homeschooling is truly a 24/7 lifestyle. Being a mom, teacher, nurse, chauffeur, cook, housemaid, and that is just the short list. It's exhausting and I am feeling it. I love to help and serve others and with my husband being in the ministry it keeps use extremely occupied. My schedule has been spiraling out of control the last two years.
To get started: I downloaded and printed out the forms. Then I worked on the many forms when it was a given task in each chapter.
Remember, I told you that this has been a brutal 2 years in our home. I have a daughter with special needs and a lot of things have changed with her health. We have been at the brink of a feeding tube to some ugly arthritis flare ups and that's just the short list. This last year we have went from having 4 weekly appointments to 7 weekly appointments. That is not counting regular Dr. appointments, homeschool activities, and other things that come up. Our homeschool has been done on the road, in the hospital, or at our appointments. To top it off I had surgery and West Nile in the last two years. Needless to say I am tired and and fizzling out.
Time to look at my schedule and evaluate my time management:
One of Bug's therapy appointments got canceled after 8+ years due to insurance saying no more. Her therapist was astonished and suggested that I appeal it. I am not going to as I have peace for the first time that it's going to be okay. We will re-evaluate this therapy every three months to see if she regresses. It's in God's hands and he will open that door if needed. She has come a long way in this area.
The other appointment is food therapy which we do every week for 30 minutes. The appointment is a good 30 minute drive each way. I go to the same location for another appointment every other week for her so I am going to have food therapy scheduled for every other week so we are there for an hour and half every other week. That gives me a full day! Why didn't I consider that as an option before!

I also need to learn to say no at times and to put my family first. I can't do it all. I am no good to others if I'm exhausted. My family also needs some R&R. We actually set aside a day in the evening recently for this. It's been helpful to catch our breath and to spend time with family playing.

That is just a few of the things in our schedule that I had to do a reality check and find some balance so I can Flourish and not feel like I'm on the brink of sinking. I am glad I was able to read the whole book and I am sure I will be pulling it out from time to time to re-evaluate my time management and for some much needed encouragement.
Obviously, Flourish: Balance forHomeschool Moms has been a big surprise for me. I thought I would just read the book and gleam a few things off of it.

I needed to be inspired and encouraged. I needed to stop and evaluate my time, set some realistic goals, and be content with those unexpected things that come our way. Life is so precious and it's time I follow my daughter's example and stop to smell the dandelions more often. Thanks Mary Joe Tate for a wonderful book that is full of realistic and practical advice.
You can follow Mary Jo Tate on Twitter or on her Facebook page.